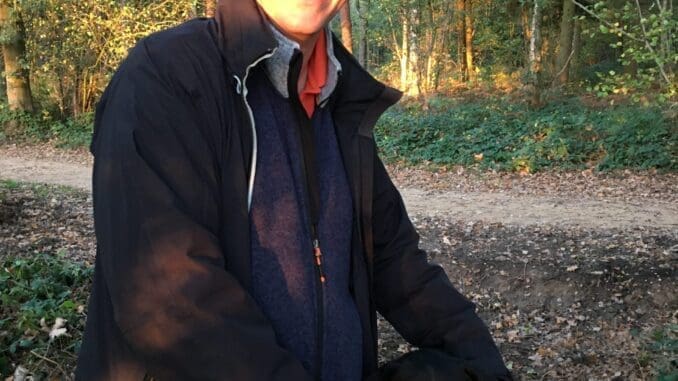 Great-nephews
Yesterday I went for a walk with two of my great-nephews. Albert is 3 years old and is a son from my niece Sybil, my sister Valeria's daughter. The other one, Leon (on my right – your left) in the photo is only 7 months old and absolutely full of life. He is a son from my nephew Eiger. Oh we did have a lovely time at the Lickey Hills. We walked just over 3.2 miles and I haven't barked so much in ages. Of course I also had to get Mum to take the obligatory stumpie.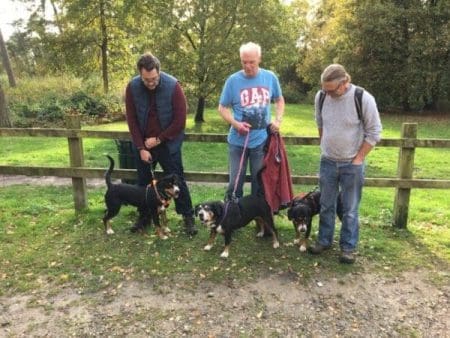 The most exciting thing is that Mum has promised to sort out some more group walks for us. She says we can go to some different places to make it easier for other dogs to join us. I can't wait to find out who I can meet up with next time.
Walks with Dad
It is so lovely having walks with Dad. Obviously there was the Lickey Hills yesterday. The day before that I took him to Oakley Woods. It was really interesting noticing the different trees that were growing. Oakley has a good mix of pine and deciduous but the Lickey hills has far fewer pines. They are both rather wonderful in their own ways.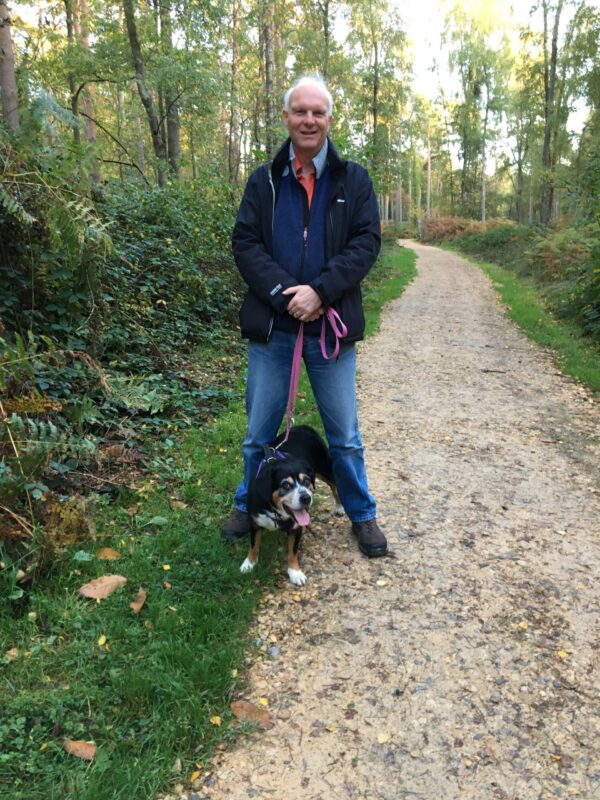 It means our total walking for the month is now up to just over 56 miles and we've still got two days to go. Although I think today is a rest day after all the fun of yesterday. When I say 'rest' that's more in the gardening sense of the word. Mum and Dad gardened when we came back yesterday until they ran out of light. Ari is hoping they will help him again today too.
Apple harvest
Dad is working on harvesting the apples, but I don't think we need to worry too much. There are far more to harvest than he will have time to sort out on the whole of this holiday. I think there will still be plenty left for me and Ari for a while yet.
Love
Wilma