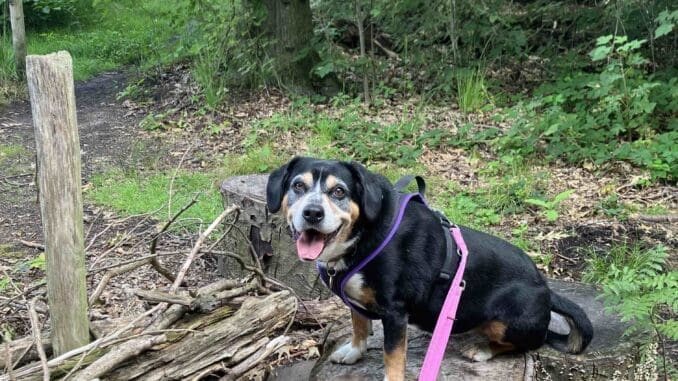 Sunday is the best
Sunday is the best day of the week in our house, from my point of view anyway. Now that Dad is not in Switzerland we spend the day all doing things together. Mum still insists on getting up early, although that may be my fault for demanding breakfast. Mum tends to start working at her desk, but I sneak back to bed to snuggle up to Dad.
The rest of the day really depends on the weather. We mooch around if it's wet and spend time outdoors if it's dry. We had a mix of both yesterday. There was only one part of the day that wasn't so good. Dad spent some time raking up all the apples from under the trees. Oh, I know there will be more falling down soon, but I was enjoying eating them all. Dad pointed out he could see Aristotle's ribs a lot more easily than mine, which I suppose was nicer than telling me I'm still overweight.
Exciting week
It's going to be an exciting week this week. Obviously, it's my eight birthday tomorrow and that is always going to be exciting. However, Saturday is our next Fun Day and for the first time in ages Aristotle is coming too. Mum has said that she won't be let him run around with everyone, which sounds mean but is for his own good. However, the important part of the day will be 'Brain Games for Dogs' and he can take part in those. Mum is worried it might give him even more ideas of things he can do that he shouldn't, but that is always a risk with a bright dog.
The other thing that makes the Fun Day exciting is that it is happening in the village where we used to live. We haven't been back since we left two years ago. You just know I'm going to want to scent mark absolutely everywhere.
Love Wilma
© Rosemary J. Kind 2023 All site content is subject to copyright and may not be reproduced without written permission