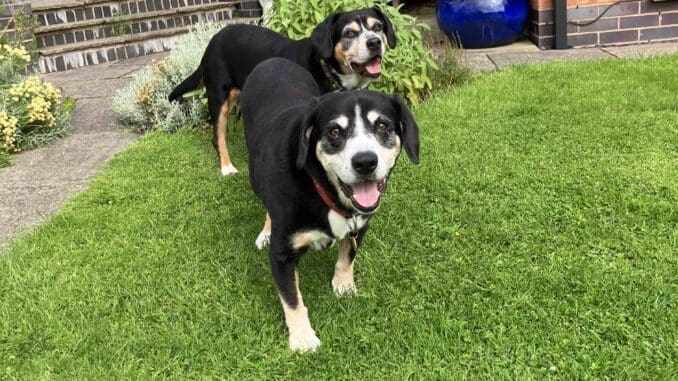 Cold is soothing
Ari says the cold is soothing on his chest. He really is appreciating lying on the paving outside on the patio. He even wanted to be out there when it was raining, which Mum didn't think was such a good idea. We've both asked if when we do the house alterations we could have fewer carpets and more hard floors. Mum says we have to find a balance and not choose floors we'll slip on. Given that we aren't allowed to go to the flooring shop, we're just going to have to trust her to make good decisions on our behalf. To be fair, it would be very unusual for her not to think about what we need when making a decision.
Garden plans
Mum wants to sit down with Aristotle today and discuss their garden plans. It seems everything is gearing up for us being able to do the house alterations now. Apparently some of the plants will be in the way and Mum wants to discuss which ones they will be able to relocate so they are saved. Ari was horrified at the prospect of losing any of them and wants Mum to move them all, but I don't think that will be possible. I think they are going to take advantage of the broccoli crisis and use the bed that had the broccoli as a temporary plant home.
Outdoor day
After all the rain, we're planning an outdoor day today. Mum has asked that we give her time to get rid of all the mushrooms without trying to help, but has promised to spend at least some of the day sitting doing nothing. We haven't done much sitting out this summer. It will make a nice change. I think Mum really needs to cut the grass again, but she's not feeling too well so is going to put her feet up and devote her time to rubbing my tummy – at least I think that's what she said.
Love
Wilma
© Rosemary J. Kind 2023 All site content is subject to copyright and may not be reproduced without written permission